Our Newest Addition
The Sea Escape
6-Pack Aluminum Boat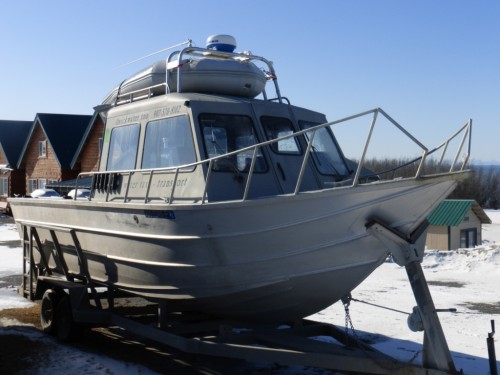 Our newest addition is a 28-foot, 6-pack aluminum boat named the Quick Water
T-Class Aluminum Chambered Boat (ACB)
In 2006, we began featuring a new 30'x10′ Coast Guard-inspected T-Class ACB boat. It's one of the safest boats around Ninilchik and can fish up to 8 people!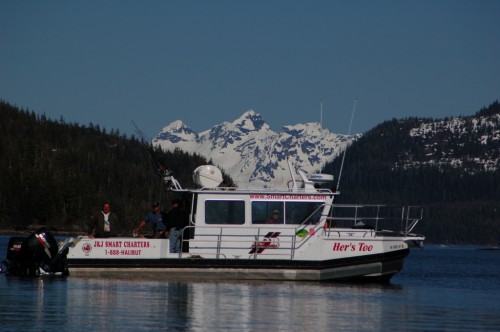 Alumaweld Hardtop Boats
We also operate Coast Guard approved 28-foot Alumaweld hardtop boats. The boats have high sides for safety when fishing, and private portable toilets in the cabin. The safety equipment on board is Coast Guard approved and life vests are available for each person. Each boat has a raft on board, providing an additional safety factor.
A base station at our office in Deep Creek View Campground keeps in touch with each boat while fishing. We feature new twin Suzuki motors.